A special event this year in the AI ​​& Art space at WAICF 2023! The Art-tech association exhibited "the Seven Wonders of the World", Obvious's new project to reproduce, thanks to AI, the wonders that belong to the collective imagination of antiquity.
"They existed in reality, but we only have a representation of them through the drawings, stories of writers or descriptions of historians who have succeeded one another, transformed over the centuries."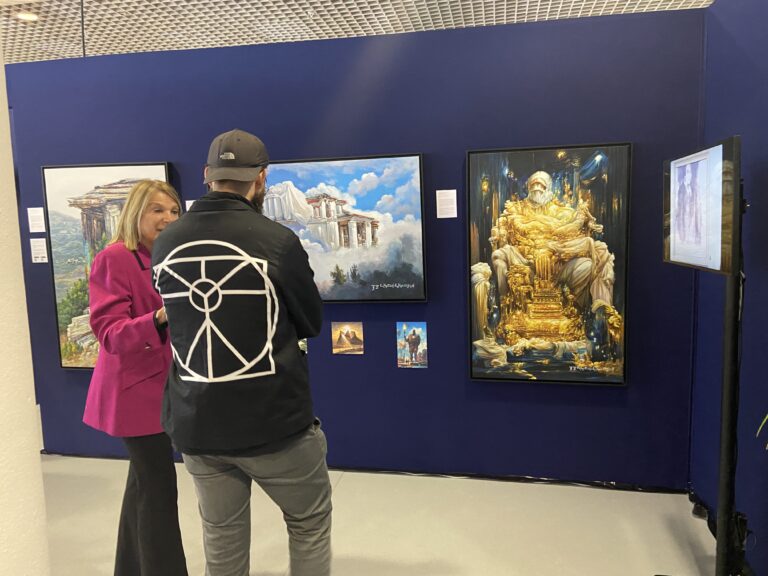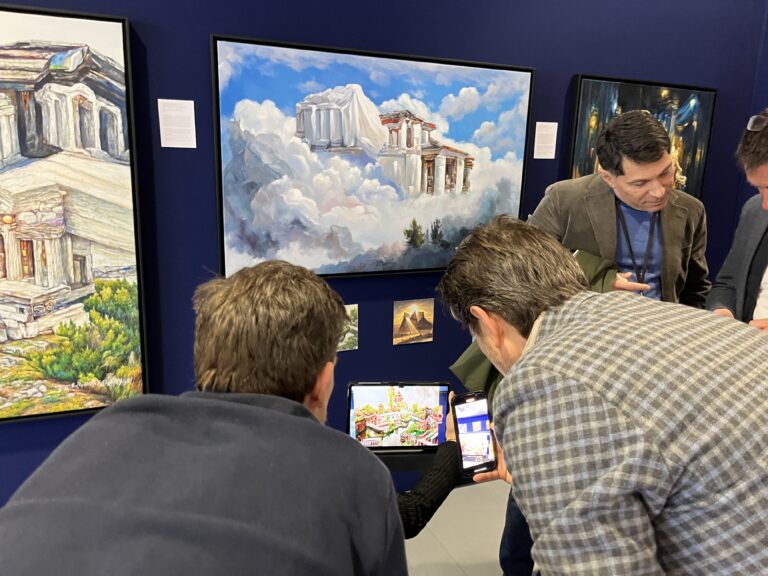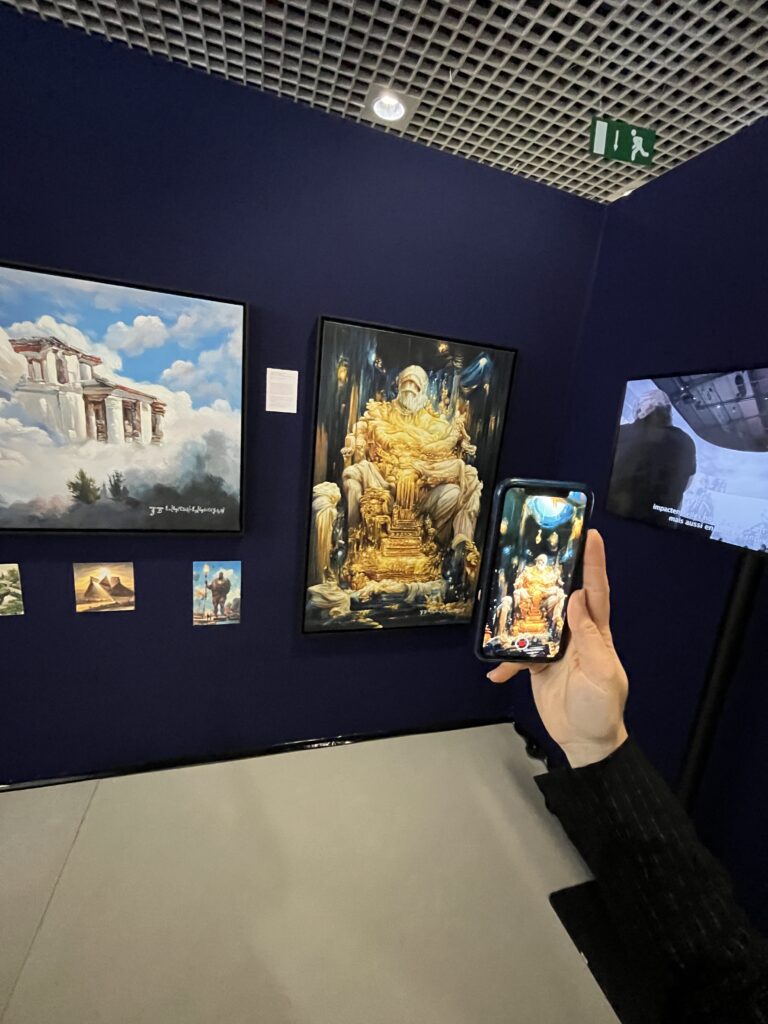 An application called Artivive made it possible to make the NFT appear in augmented reality when you aimed at a painting with a smartphone.
"When other artists use paint or a camera, we use AI algorithms. It is our working tool".
This is how the Obvious collective (Pierre Fautrel, Hugo Caselles-Dupré and Gauthier Vernier) presents its working method. Artists use algorithms to generate images from previously collected data. They thus create paintings that are unlike any other.
The 7.1 project is at the origin of several discussions on the real resemblance that could exist between the texts which describe them and what the 7 wonders of the ancient world really were. These talented artists collaborated with historians and relied on ancient texts. The final result is the result of long conversations with their algorithms which generated a large number of images. The artists ended up choosing the ones that they felt best represented each wonder. In addition, in order to present their creations to a wider audience, the artists asked painters to reproduce their NFTs in real oil paintings while keeping the imperfect character of the original work.
We presented at the WAICF23 three original paintings representing the "Mausoleum of Halicarnassus", the "Temple of Artemis" as well as the "Chryselephantine statue of Zeus" and four photographic reproductions.